kaela continues tradition of developing talent for district and provincial teams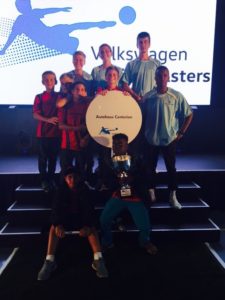 The end of season offered many of the boys who play for the club an opportunity to sit back and relax from football after a rigorous 2015 season. This though, was not the case for Andoni " Cheeseboy" Lazarides, who spent the summer of October 2015 hard at training preparing for the Volks Wagen Masters tournament. The tournament was held at Marks Park, home to Bidvets Wits academy from the12-14 December 2015.
The holding midfielder ran tirelessly for the Autohaus Centurion group winning a man of the match award against a VW Bryanston team. Antoni said " even though we did not win the tournament, the experience of playing against other VW districts in the province and also sleeping at the hotel is an experience I will never forget". The team ended 8th overall and where nominated for the fair play award in the tournament.